Christ conquered the West the first time. And this is how He'll do it again.


And when He does it again, Christians must be ready to take the lead.
Jesus really is the answer to Taxes, Civil Resistance, and speech laws. However, Christians do not need another political platform. They need a plan. This book is that plan.
"If we succeed, this will not be Christian America. If we succeed, this will be the Christian America as the prodigal son, tired of the pig food, coming home to his father."
You may not live in Christendom now, but your great-grandkids could.
We want to establish beachheads all around the United States. So we are debuting the 
Christ Is Lord
box.
Here's what's in the box.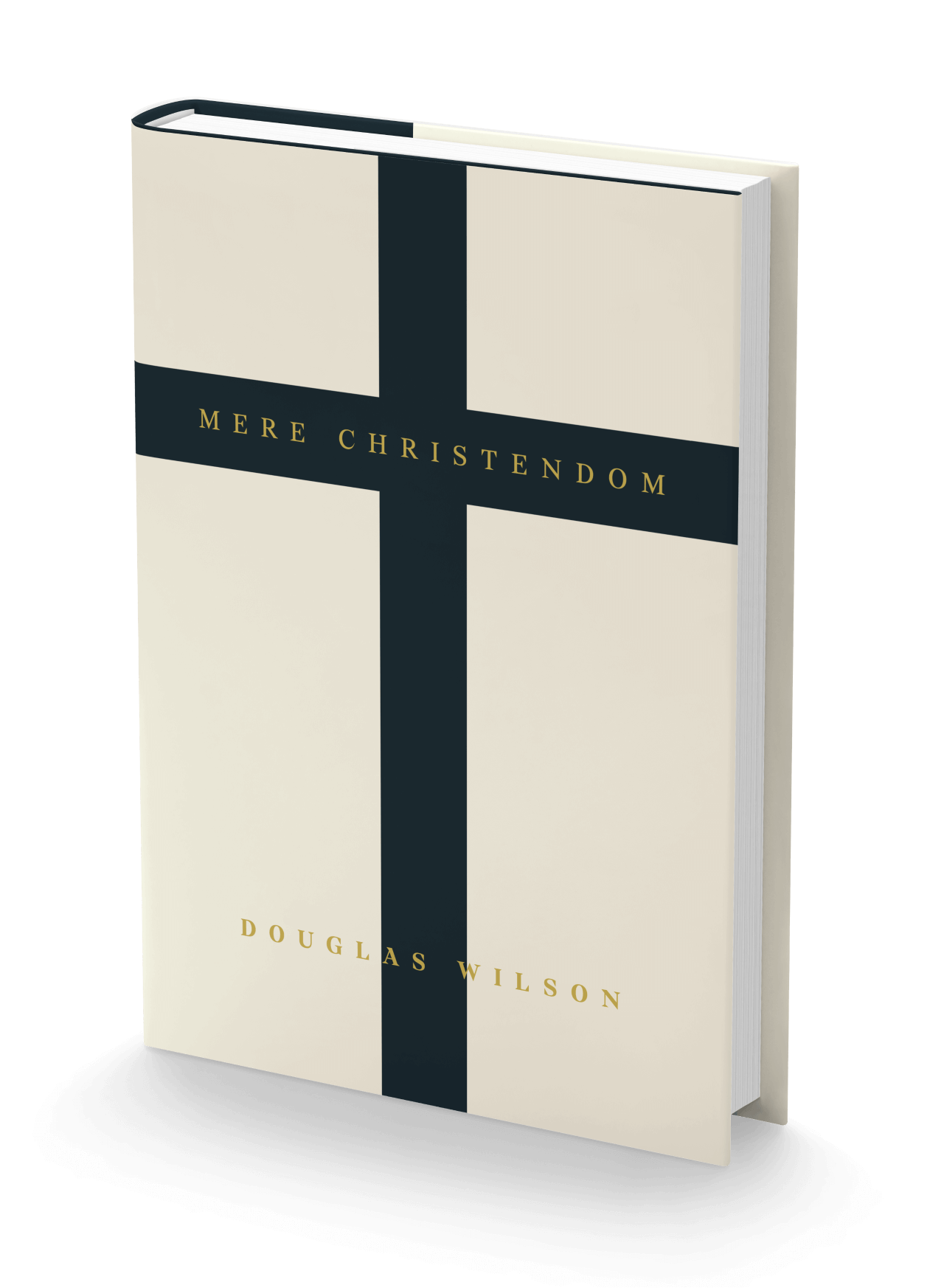 THE BOOK, SIGNED BOOKPLATE
Your playbook towards a Mere Christendom.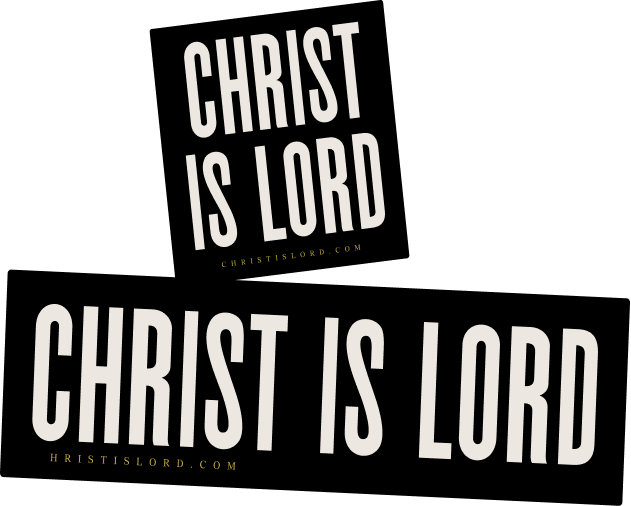 2 STICKERS
For water bottles, truck bumpers, laptops, and the forehead of your mayor.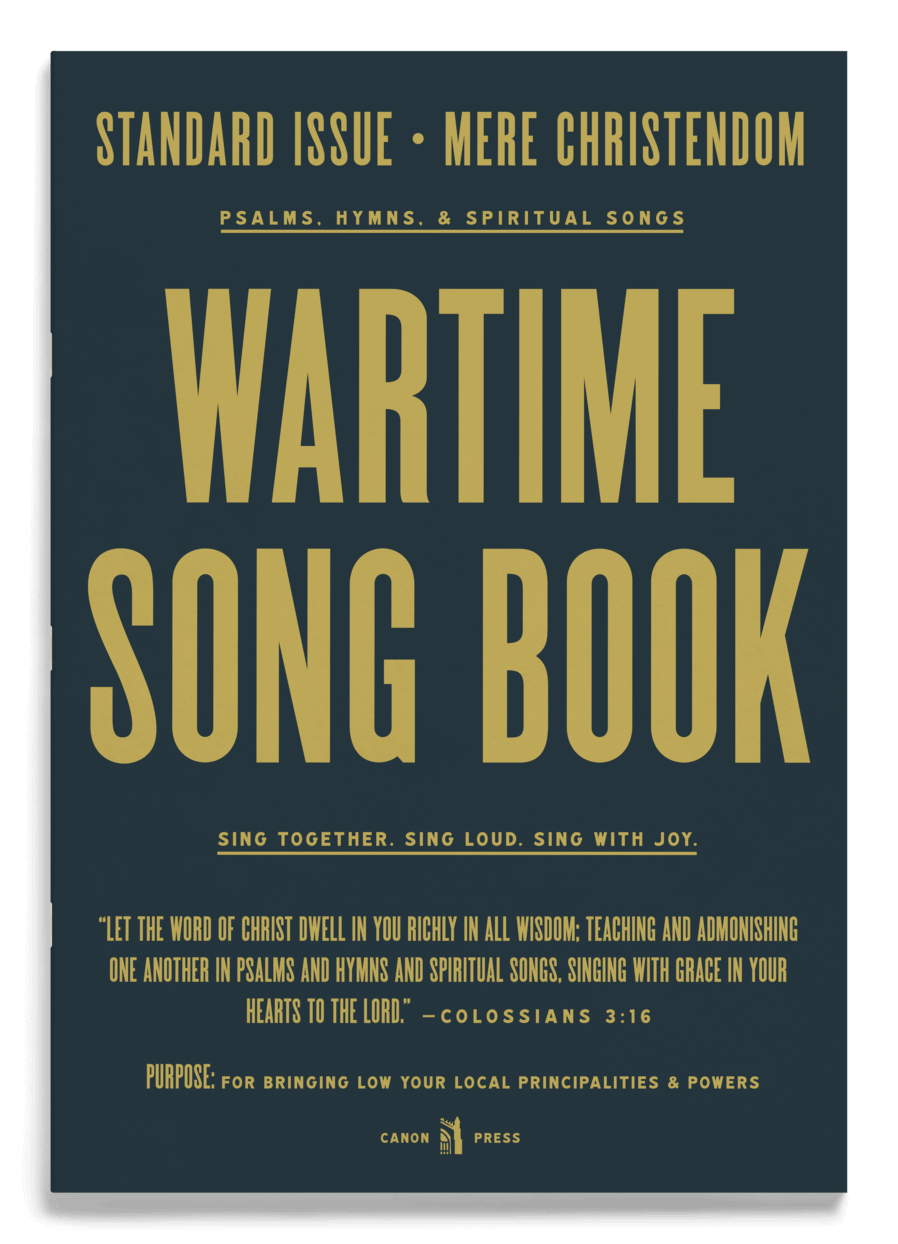 12 PSALMS, HYMNS, AND SPIRITUAL SONGS
We must never enter conflict without songs like these. For your daily carry.


CANON+ CHRISTENDOM-PILL FOR 90 DAYS
Christ is Lord over all, like your front lawn, wedding vows, 401k, any bitterness on your upper lip, and what you think saints really do in Christendom. So take 3 months of Canon+ to stream content designed to outfit you and yours for Christendom 2.0.

Includes the Mere Christendom audiobook and ebook.

From the Book:
—

Douglas Wilson is a pastor in Moscow, Idaho, a father of three, and grandfather of seventeen. He is the author of numerous books, including Decluttering Your Marriage, Future Men, and How to Exasperate Your Wife. 
PAGE COUNT: 270 pages
SIZE: 5.5x8.5
ISBN 10: 1957905573
ISBN-13: 9781957905570
BINDING: Hardback
PUB. DATE: TBD
Just started reading
Thought provoking. I have to sometimes reread a line to flesh out the sarcasm. Not a book for sissys. Or, actually a must read for us sissys.
Good Read
The book systematically addresses practical applications to Christian life in today's world. It is worth the time, spread the word, Christ is LORD
A Mere Review
For over half a century I have learned a great deal by taking up the position of: dumbest guy in the room. However, MERE CHRISTENDOM is forcing me to give up stupidity as a cunning strategy. I was already aware of this need but Wilson made me own it. The trouble with being the dumbest guy in the room is that you wind up learning way too much to retain the title and that's where the trouble begins.
We live in a Blue, Blue City in a Blue, Blue State where effeminate pastors rule and many Elders spend time either bullying outspoken members of the congregation or attempting to get in touch with their inner lesbians; unless of course, they're already lesbians.
MERE CHRISTENDOM is "The Art of War" for The Saints of Jesus; don't pass it by. A beautiful CHRIST IS LORD billboard for our community was, I thought, a pipe dream but I was shocked to see we're on the list; incredible. Apparently there are some yet who have not bowed the knee to Baal. I thought I had caught a glimpse of their campfires at night but now I'm certain of it.
Information to go into battle with..
Loved this book! Reading it was like being in a conversation with Doug, the points and distinctions he brought out are words of wisdom and conviction for the lazy of faith in all of us. Shredding the notion that we are over here and 'culture' is over there, the point of contact emphasized is Christ must be Lord over all or He is not Lord at all. We are to be Christian's in the public square and have no business avoiding engaging with the Satanic culture our indifference has allowed to grow and metastasize into the evil we see today.
Challenging, hopeful, Biblically sound.
Mere Christendom might be one of the best books I have ever read. It offers a Biblical and practical approach to making disciples and engaging the culture in a way that is relevant now and will still be relevant decades from now.
Loved it!
I bought this for my husband's birthday and we both loved it! Highly recommend!